Credit card fraud is on the rise. In the U.S. alone, the first half of 2022 closed with 42,545 credit card fraud reports adding over $110 million of stolen cash. Credit card fraud statistics don't lie.
If that isn't frightening enough, the figure for the entire year of 2021 was $180 million, so while it's too early to conclude how devastating 2022 will be, the curve showcasing a $40 million rise in card fraud per year is painfully and irrevocably steady, implying that in 2023 people and businesses could lose about $250 million to online crooks. These bank fraud statistics shake things up, so let's dive deeper into how to avoid credit card fraud.
A brief instruction for credit card fraud
It goes without saying that in the age of virtual cards, stealing credit card information rarely requires pickpocketing skills. Virtual cards, however, aren't one hundred percent fraud-proof either. (No payment option is). Your credit card details can be snatched in two ways: either a database full of PINs and CVVs is bought on the dark web (expensive), or you share them yourself by clicking on a link that takes you right to the crook's dungeon (free!). That's why it's important to create many virtual cards with specific card details for each.
Safe and convenient: virtual cards for business
Create unlimited virtual credit cards for specific employees, projects, ad networks, or vendors. Each card has unique details and is more secure than a traditional credit card.
More about cards
Do not, however, think that nasty links are only to be found on quirky websites. Sometimes they arrive neatly wrapped in emails that appear to be from a trusted cloud-based service or marketplace platform — they can also get your credit card compromised.
Another way to share credit card details with a thief is to send a picture of it to another person. This often happens with corporate cards if the company hasn't issued enough (small business credit card fraud, for sure), so people from different offices and departments have to share the same card to perform their daily duties. Hence, when the thief manages to hack into those people's phone galleries or messengers (hello, messenger leaks, and credit card information stolen), the card in question will immediately get drained of cash. Hi there, credit card application fraud.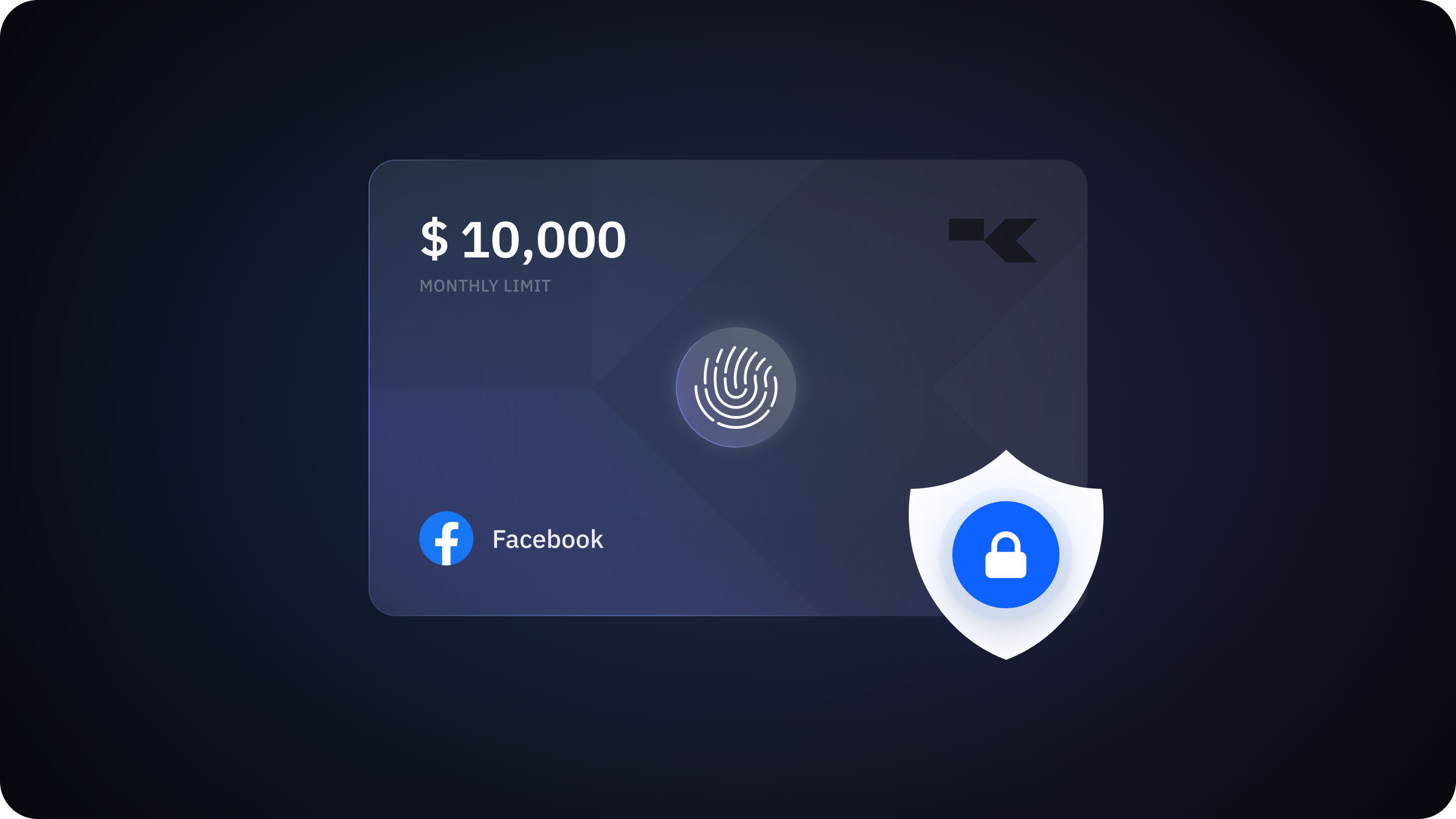 How to avoid credit card fraud for your business
As experts put it, humans are the weakest link in cybersecurity. The one-size-fits-all safety instruction is to maintain "cyber hygiene." This is how to prevent credit card fraud.
You should only use your cards on reputable websites to avoid credit card fraud on the internet. Always double-check the web address of a payment page before typing your credit card information in there — for more protection for credit cards.
Look for the grey padlock icon in front of the web URL. It attests that the server is encrypted and the website is safe to use with no online credit card fraud.
Avoid clicking on payment links in emails. If you do, ensure the email address belongs to the person or business you trust. The sender's name may be all neat, but if the email address looks like an indecipherable mash of gibberish, any links from that email will almost certainly lead to trouble.
Avoid payment options with no 3D Secure option and always opt for a credit card issuer that supports 3D Secure technology for business credit card fraud protection. (Karta does.)
Educate your employees. In the pre-remote era, fire alarm drills were performed religiously so that no one got hurt in the event of an actual fire. Different times mean different calamities, so make sure you hold regular cybersecurity meetings, especially with the people charged with spending your business's money.
Try to issue a separate card for each team or project so that people from different teams don't have to exchange sensitive information across insecure channels. That's the big step in merchant credit card fraud prevention.
To relieve yourself from regularly reviewing your transactions (though it's never a bad idea), you can use smart spend control software to set limits for each virtual card, minimizing the risk of large-scale theft.
What to do if you discover corporate credit card fraud
While it is possible to avoid most fraud by simple means of prevention, no one is entirely immune to how to catch a credit card theft. Luckily, almost any fraudulent transaction can be reversed. If you've noticed an unauthorized transaction, take the following steps on how to report credit card fraud:
Contact your card issuer and request that the transaction is canceled.
Reissue the card and make sure you reset your PINs, passwords, and any other information that could have been compromised. Karta allows you to perform such kinds of operations on the go.
Take note of the precedent in deciding what to do about credit card fraud. Examine which transaction led to theft and ensure the same crook doesn't fool you twice. Such analyses are simple to execute on a centralized spend control dashboard where all your transactions and cards are documented and stored.
If you discover card fraud, help the government fight fraud by reporting your case to the FTC.

In summary, stealing is less likely to happen when you're out there watching your stuff. So if you use virtual cards with 3D Secure, smart-track your transactions, and ensure neither you nor your employees click on links in suspicious emails, you should be fine.
Karta helps to protect your business from credit card fraud
With Karta, it's possible to lock, cancel, and reissue your cards in a couple of clicks. Because the details of each card are visible only to the cardholder, there'll be no peeking at them by unauthorized staff. Our cards are issued by Celtic Bank, which implies that your funds are FDIC-insured. Our payment processing provider is Stripe, also used by giants like Amazon, Shopify, Wayfair, and Instacart.
Get started