Working with traditional payment cards can be a hassle for marketing and social media buying agencies. As soon as an account is blocked, the entire media-buying advertising strategy grinds to a halt.
Why have traditional cards failed online advertising?
The more campaigns you run simultaneously, the more challenging it is to track multiple credit cards. As well as buy virtual credit cards — not many banks can issue lots of them.
A card can be frozen if you run out of funds.
If you get flagged, ad networks like Facebook, Google, and others will shut down your account and freeze payments. It's a long road to recover your advertising buying.
The solution: virtual cards for media buyers
Virtual credit cards are the best way to manage your ad spend on every digital channel. Why?
You can create a unique virtual card to pay for each campaign. Virtual cards for media buying are set up for billing like, for example, a virtual card for Clickbank or a card for Clickdealer, so there's no need to use the same card, and it's safer.
Limits and flexible access levels give you control over your media purchases and reduce the risk of fraud. No more blocked accounts from third-party cards.
Easily manage all cards: you can review and edit your ad accounts with a specific credit card for advertising campaigns.
Karta: unlimited virtual cards for media buyers
Karta's virtual cards for marketing agencies are the perfect way to run ad campaigns on Facebook, Google, TikTok, etc. They include limits, dynamic spend controls, real-time tracking, and more. Agencies can simplify media buying at the client or campaign level for multiple ad spaces while gaining complete control, improving data visibility, and removing a chance of being blocked.
See how Karta can help you to improve media buying:
Manage your media buying campaigns with its virtual credit card — for Facebook Ads, Google Ads, and TikTok Ads.
Create cards for multiple uses or single-use cards that are perfect for online purchases. Our cards have trusted BIN and 3D security, so they're perfectly tailored for media buying.
Set limits, define access rules, always stick to a budget, and reduce fraud in media purchases.
Avoid account suspensions with separate cards for different teams, platforms, or ad campaigns. Create a virtual card for media buying and scale successful campaigns.
Keep track of all your virtual cards on a centralized dashboard. Everything updates in real time, and you won't have to worry about ensuring the same credit card for digital marketing is never linked to multiple accounts.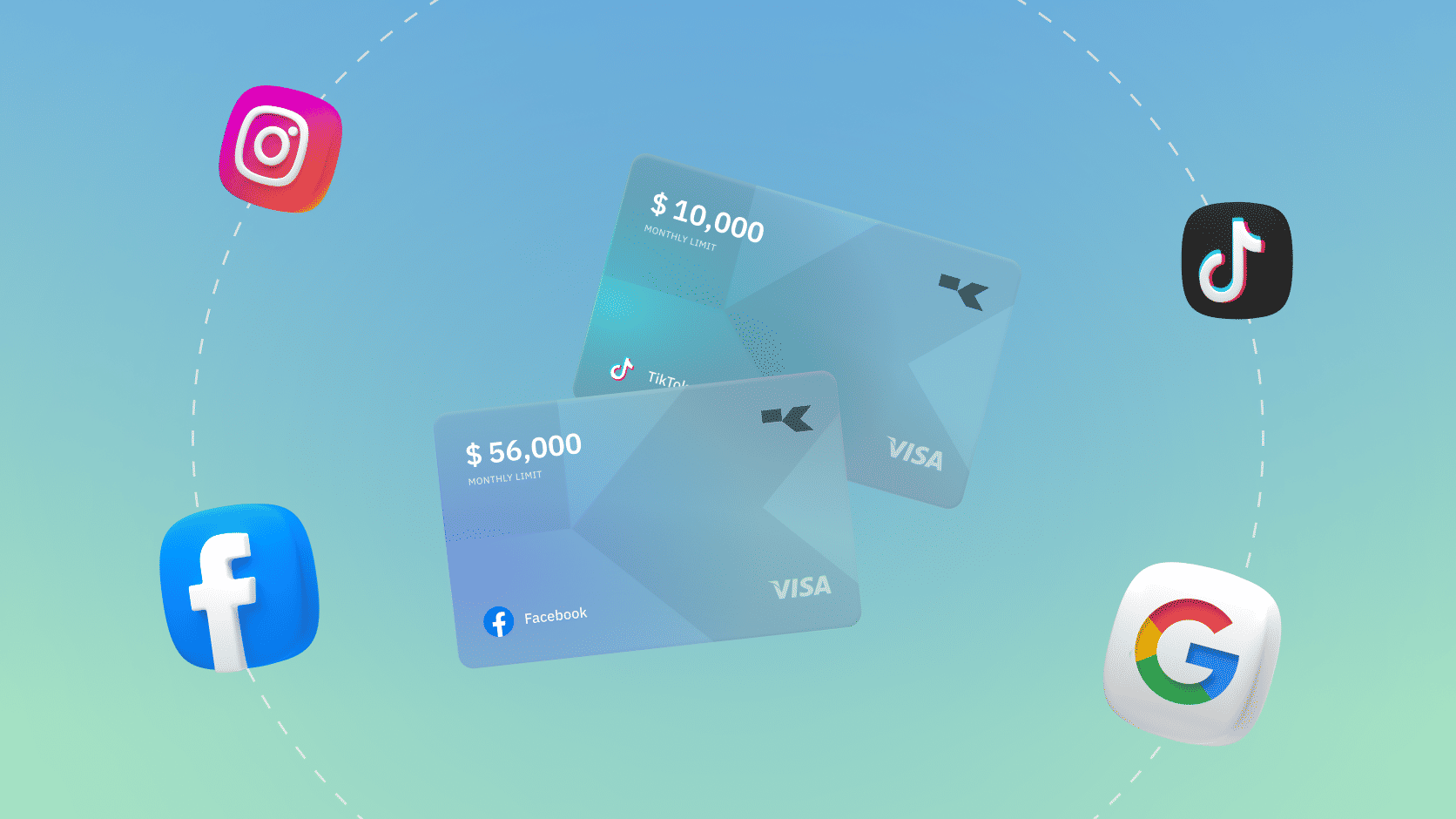 Customer case study
When the fast-growing performance marketing agency Zongads started, it shared a corporate physical card. As the business grew, its expenses on ads grew as well — but soon, the company's payments were blocked, and all campaigns were at risk.
The agency's payment platform was outdated, and its lack of modern features could cause problems in the future.
Zongads chose Karta's virtual cards to get control of their advertising strategy. They started with many cards, set managers, and let them create as many cards as needed, divided by specific campaigns or projects. Everything was set on autopilot, so there was no overspending. With Karta's flexibility, they could scale, make faster decisions, and say a loud 'goodbye' to constant battles with suspended accounts.
Improve your media buying strategy with Karta
Our virtual cards allow you to have full control of your creatives. They ensure you will never be blocked on Google, Facebook, etc.
Get started