Managing business expenses is no walk in the park. You set a budget. You tell your employees the do's and don'ts of your company's spending policy and pray they'll be sensible. And then you sit on your hands and wait. Wait until your employees perform all the transactions they need to perform. Wait until they fill in their expense reports and file them with the finance department. Wait for the finance department to reconcile the receipts and wait some more until they provide you with an understandable summary of money outflows so that you can compare your spending against your income.
Finally, you get that long-awaited employee receipt tracking and report. You read into it and realize that you could have spent more here and less there if only it was possible to get that expense summary faster.
From now on, it is.
Why automate employee expense tracking
The amount of time and money businesses have to feed into the traditional expense control blackhole is ridiculous. To think about it:
And, worst of all, you get to know what's been spent only at the end of the month, when it's too late to rethink your credit card expense tracking or act strategically. To put it short, the oldie is no longer a goodie.
This is precisely why we've felt it's time to overhaul the old way of employee expense tracking. Integrated expense tracking and instantaneous receipt mean no more nail-biting till the end of the month and expense verification. Instead of seeing what's been spent, you know what's being spent. You're always on the wave's crest with a work expense tracking app that simplifies receipt tracking.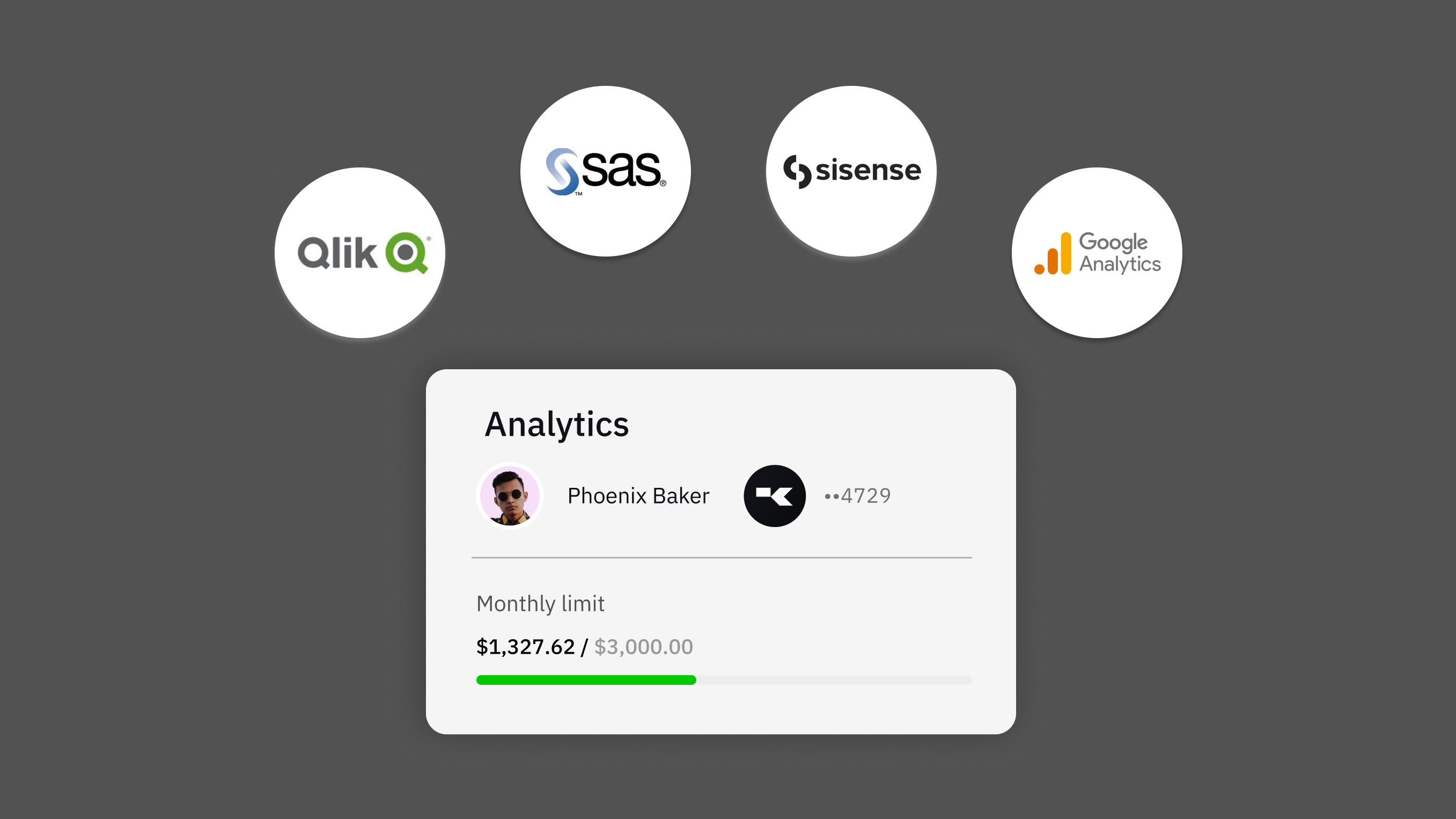 Finding the expense management tool that has it all
There are several benefits to using a company expense tracker. Every stage of the expense tracking process happens in the blink of an eye. Any purchase is performed instantly because limits are set before spending starts. Overall, your employees are completely free within the constraints of your budget.
Our solution: virtual cards for business
With virtual cards for business, you can create as many cards as you like and monitor your business's spending on a centralized dashboard with the amount of detail you need. That means that from now on, you'll be able to obtain a meticulously detailed expense summary at any time.
Learn more
All-in-one dashboard
Each dollar spent is a dollar you instantly see on your instant center tracking. You create cards, set limits, and all go well. Once all is done, employees are free to operate within your budget.
Many cards. For any goals
Usually, a bank card takes up to 3-5 days to issue. Virtual cards are issued instantly, allowing for the smart distribution of cards among people, teams, and projects, with a separate budget limit for each. The team and project-specific card system make an easy expense tracking.No more worries about cards getting lost, blocked, or stolen. Your staff never go over your budget or spend money they shouldn't have. And finally, no more wasteful payments for the ghost services you haven't used in a while yet forgot to unsubscribe from.
Big company's expenses on the palm of your hand
All employment expenses are instantly visible, and the formerly chaotic spending pattern begins to run like a clock. Due to the eliminated paperwork, the expense tracking solution and instant receipt benefit everybody, from single employees to finance teams and managers.
Tackle expense processes the right way
Karta streamlines expense management for employees, managers, and finance teams. We give you an easy and truly flexible solution — and an online business expense tracker you sharpen yourself. You control all spending and gain confidence, time, and money — finally, an easy way to keep track of expenses.
Budgets: powered for segmentation
You can create a budget tied to a specific employee, team, or project. Create a card there, and allocate the budget among employees so that you don't have to approve expenses — it's already done.
Check out budgets
Instant cards for rapid payments
Your employees can create their cards, giving them freedom of action. This means more confidence in managing expenses. These cards are issued instantly and easily managed, allowing you to work without unexpected stops.
No overspending or fraud reduction
No one will worry about going over budget because each expense is a pre-set limit. It also helps prevent employees from sharing credit card details, which can lead to workplace expense fraud.
The expense mess cleared up
No more wasting time reconciling expense information, checking expense claims, or searching for receipts. You get an expense manager review, and everything is where it should be.
All happens in real time
Instead of waiting until the end of the month to find out how much money the company has spent, managers and finance teams can keep a close eye on who has paid what. Access an expense tracker with ease — all online.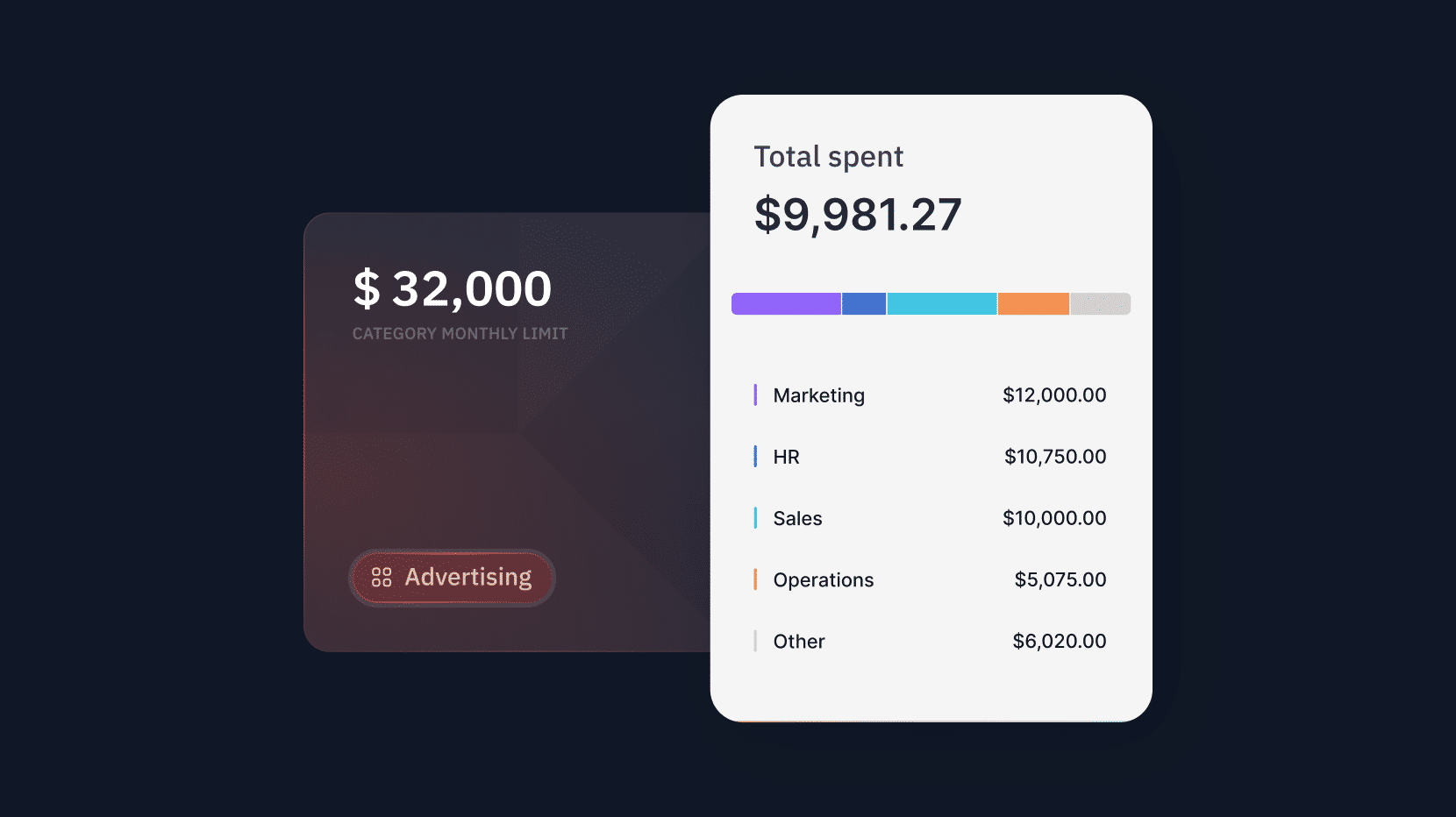 Time is gold: value it!
Less time spent on the time-consuming expense report process means more time growing your business.
With virtual cards and integrated expense tracking, everything becomes clear: you see how much is spent now and not in a month.
Free your staff and yourself from the burden of expense reporting and the inconvenience of using a shared company card.
Get started with Karta
Karta takes expense-related worries off your head, making you and your team more confident and creative. And this is where the real business gets going.
Create account